North Dakota Drug And Alcohol Awareness Class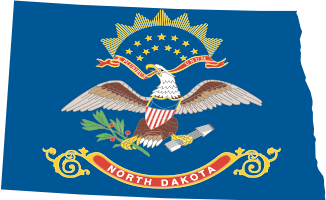 Course For Drugs & Alcohol provides access to the Drug And Alcohol Awareness Class, an educational program that may be required in the state of North Dakota by the court, a legal order, a legal representative, a parole or probation officer, an employer, or other entity.
Our Drug And Alcohol Awareness Class has been written to meet national standards and is recognized by courts and organizations that allow distance learning. The Course For Drugs & Alcohol program provides meaningful content intended to meet court, legal, or employer requirements. We also recommend the Drug And Alcohol Awareness Class for personal growth.
Nationally
Approved
This online Drug And Alcohol Awareness Class is nationally approved and satisfies court, legal, and employment requirements.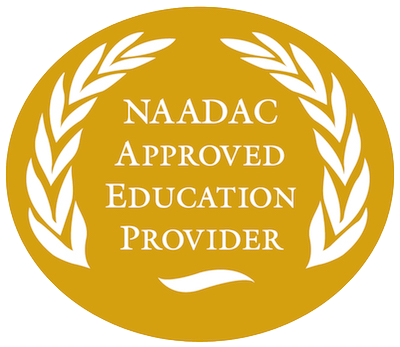 We are an NAADAC Approved Education Provider (Provider Number 153373).
Easily
Accessible
Our Drug And Alcohol Awareness Class is 100% online and self-paced, which allows you to start and stop at any time and as often as necessary to accommodate your schedule.
The course can also be taken on any device that has access to the Internet:
Desktop computers

Laptop computers

Tablets

Smart phones
You can even start on one device and continue on another!
Guaranteed
Acceptance
Your Drug And Alcohol Awareness Class certificate comes backed by a 100% money-back guarantee.
If your certificate is not accepted for any reason, contact us and let us know. We will refund you the full price of the course.
Lowest Price Guarantee
Starting at only $25, we offer the lowest priced Drug And Alcohol Awareness Class with absolutely no hidden fees; guaranteed! If you find a similar course for a lesser price, we'll beat it! Just contact us and let us know. It's that simple!
Drug And Alcohol Awareness Class
Drug And Alcohol Awareness Class (for Continuing Education Credit)
The course price includes an enrollment verification letter and your certificate of completion. We do not charge additional fees for providing these documents.
Many sites require bulk purchases of their courses or don't allow purchases directly from their website. We want to make this process straightforward and simple: you never need to speak with a salesperson and you can register and get started right now entirely on your own.
Other benefits include...
Free enrollment confirmation letter. ( View a sample )
Free certificate of completion sent via email. ( View a sample )
Instant certificate upon completion of course requirements; 24 hours a day, 7 days a week.
No tests. You cannot fail the course!
Is this the class I am required to take?
The Drug And Alcohol Awareness Class has a number of different names but they all reference the same class requirement. If you have been instructed to take any one of the following classes then our online Drug And Alcohol Awareness Class may satisfy that requirement:
Alcohol Awareness Class
Alcohol Awareness Course
Alcohol Education Class
Alcohol Education Program (AEP)
DEJ Class
Deferred Entry of Judgment Class
Drug Awareness Class
Drug Awareness Course
Drug Education Class
Drug Education Program
Drug Offender Class
Drug Offender Education Program (DOEP)
Drug and Alcohol Awareness Class
Drug and Alcohol Awareness Course
Substance Abuse Class
Is this distance learning program (online class) acceptable in my county?
In some cases the court or rules of a particular county may disallow distance learning. This means that the Drug And Alcohol Awareness Class cannot be taken with an online provider. Below is a listing of every county in state or North Dakota. Those displayed in red and with an are specifically known to reject certificates from distance learning providers:
Adams County
Barnes County
Benson County
Billings County
Bottineau County
Bowman County
Burke County
Burleigh County
Cass County
Cavalier County
Dickey County
Divide County
Dunn County
Eddy County
Emmons County
Foster County
Golden Valley County
Grand Forks County
Grant County
Griggs County
Hettinger County
Kidder County
LaMoure County
Logan County
McHenry County
McIntosh County
McKenzie County
McLean County
Mercer County
Morton County
Mountrail County
Nelson County
Oliver County
Pembina County
Pierce County
Ramsey County
Ransom County
Renville County
Richland County
Rolette County
Sargent County
Sheridan County
Sioux County
Slope County
Stark County
Steele County
Stutsman County
Towner County
Traill County
Walsh County
Ward County
Wells County
Williams County
Please note:
If you are required to take a Drug & Alcohol course as a result of a license suspension, a DUI/DWI or to obtain a new driver's license, this course is *not* approved by the DMV, MVA, DPS, DOT, DOL or DLR. You will need to contact the driver's license office for an approved provider list.